Surging energy prices, the uptrend in electric vehicles usage and global economy recession fears are just some of the factors that affect the automotive industry.
The BestBrokers team decided to analyze the sales and prices data of the 10 best selling cars in the USA for the period 2019-2022. This would give us an insight into how the automotive industry has faced the changes in supply chains and logistics, imposed by the pandemic and the currently-raging energy crisis. Ford, Chevrolet, Dodge, Toyota, Honda and GMC are the automakers that produce the most sought-after cars in the US.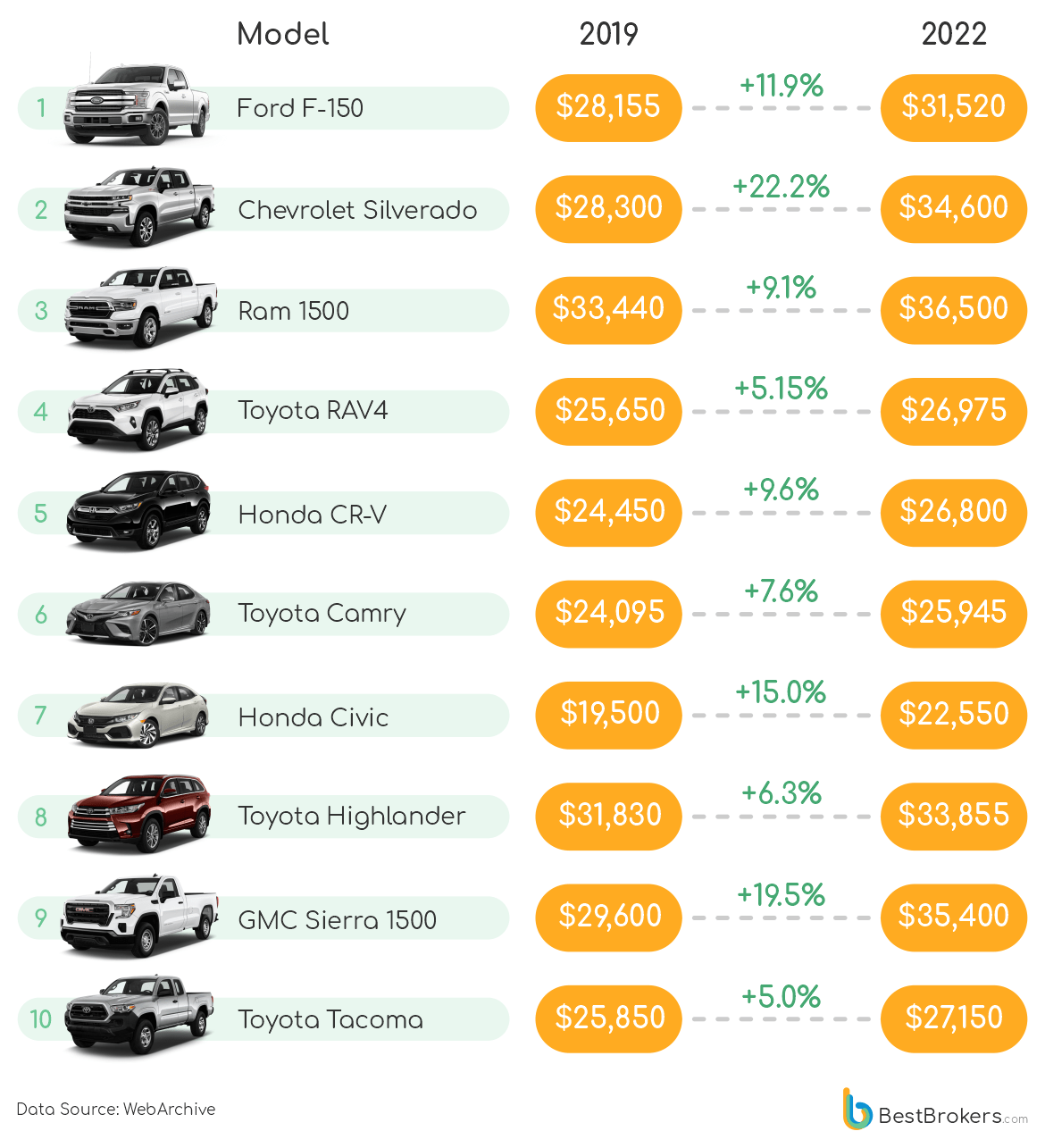 Chevrolet Silverado and GMC Sierra 1500 are the models with the biggest price surge over the period with respectively 22.2% and 19.5% increase of the price for the base model.
On the other end, the Japanese giant Toyota not only leads the market with 4 models in the top 10 best sellers but also keeps their prices as low as possible with an increase between 5% and 7.6% over three-year period – Camry (7.6%), Highlander (6.3%), RAV4 (5.15%) and Tacoma (5%).
"With the rising inflation and energy prices, it comes as no surprise that the leading car manufacturers raise their prices in order to keep their margins to some extent. However, Toyota is the company that seems to desire even bigger market share than their competitors as they are known for their relatively high production quality, but their prices have increased very little compared to the other automakers."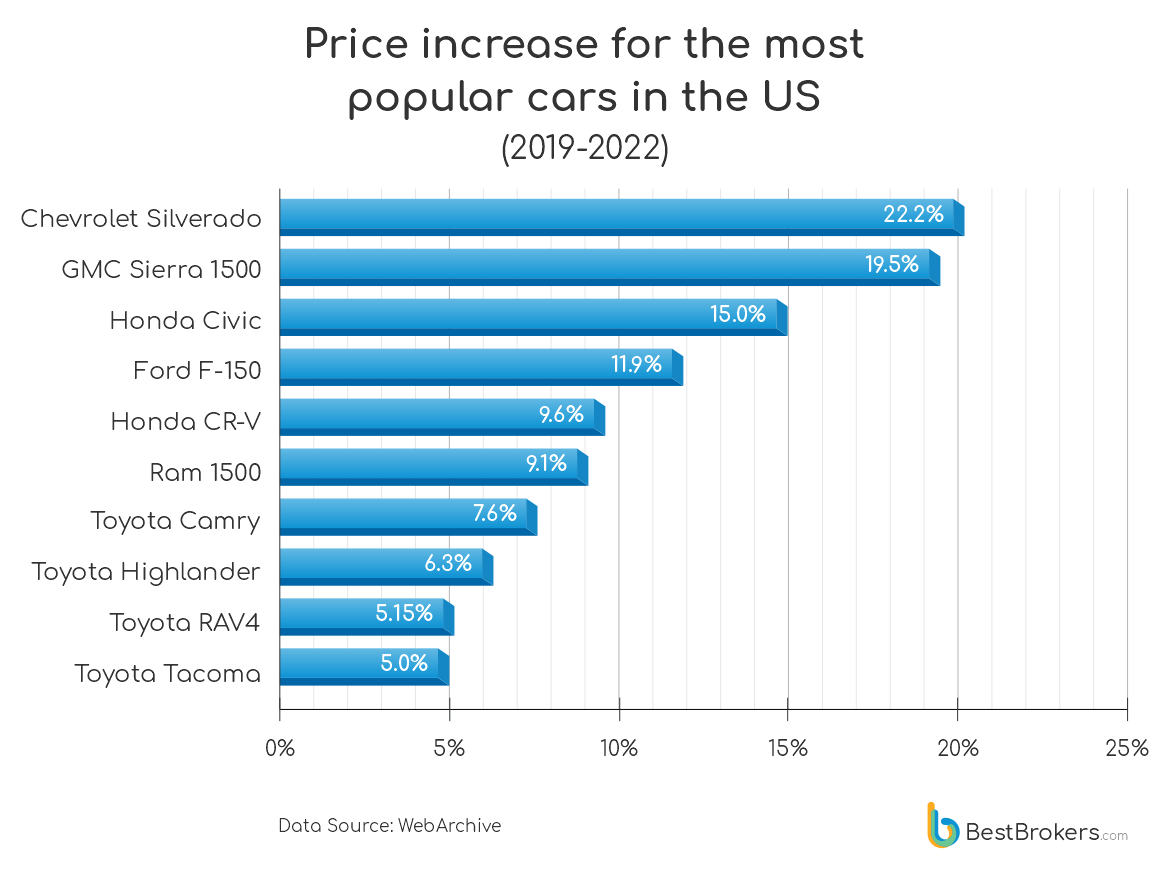 "We are yet to see which direction the fossil fuel car industry will take with the rise in popularity of EV cars and the fossil energy price hike, but surely the market leaders will do their best to take advantage of the obstacles in the industry and try to get a bigger market share, thanks to the technology and resources they can rely on. It is very common for asian automakers' mentality to look at crises not only in a negative way, but also as new opportunities and the minimal increases in Toyota prices seem to be confirming that."