Just like most of the world, the United Kingdom is currently experiencing an unprecedented gas and energy crisis combined with high inflation and mostly stagnated wages. The prices of new and used automobiles are also rising, with factors such as the COVID-19 pandemic and the increase in demand contributing to this change in the market.
Another reason why new cars now cost significantly more (twice as much for certain models) is the insufficient supply of semiconductor chips, according to experts. With automobiles simply unavailable at car dealerships, it becomes more difficult and, most of all, more expensive, to purchase a new vehicle. New car market data analysed by our team at BestBrokers reveals that the prices of some of the most popular cars in the United Kingdom have soared in 2022 compared to 2019 levels. We have looked at the prices of the ten best-selling cars in the United Kingdom and how they changed from 2019.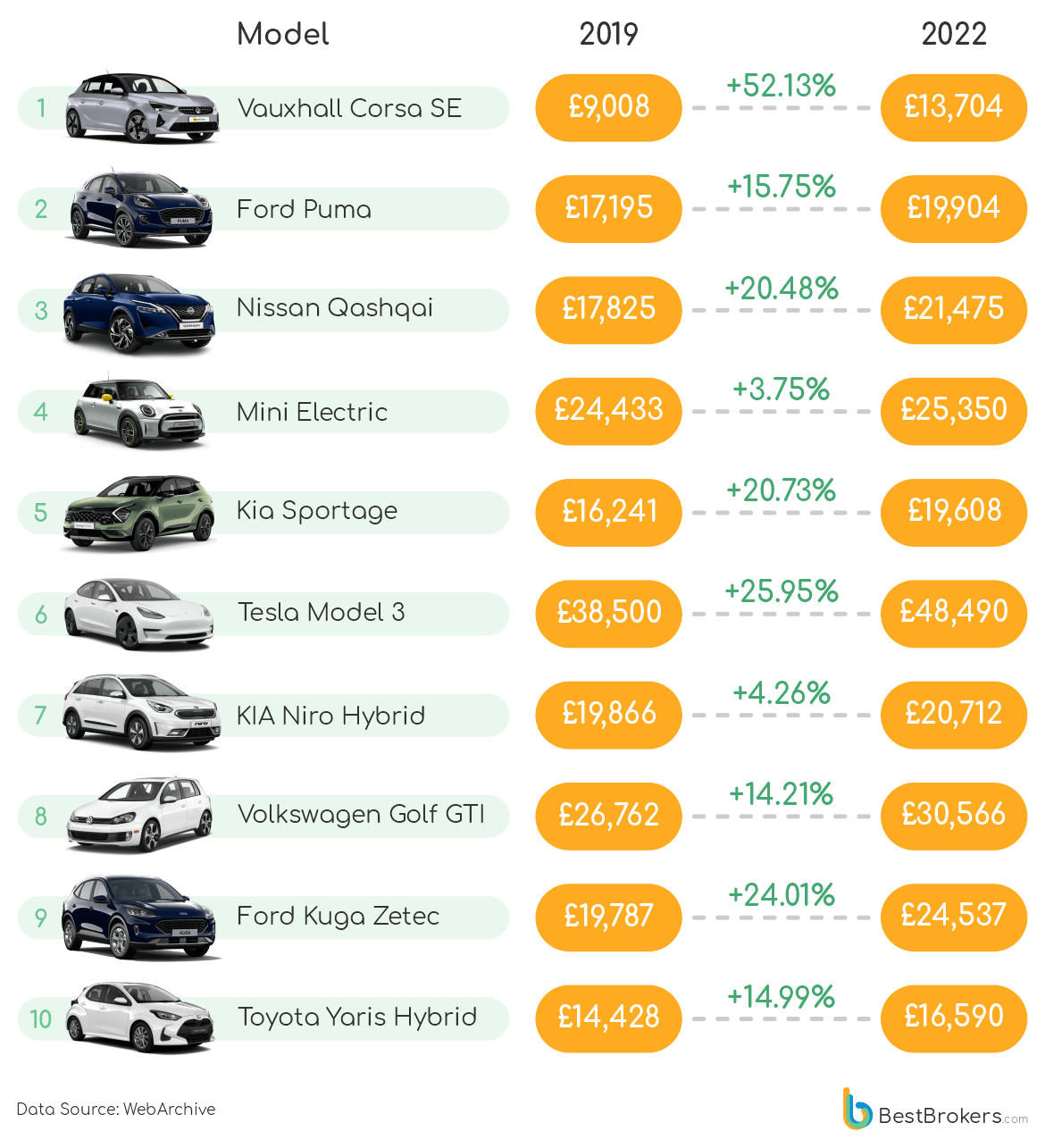 Vauxhall Corsa SE Edition has seen the steepest surge in price over the past three years. While in 2019, the basic model was available for a little over £9,000, it jumped to £13,704 in 2022, or an increase of 52%. Another model that now sells for much more is Tesla Model 3 (Standard Range), which saw a 26% price increase to the now whopping £48,490.
Ford remains one of the most popular brands in the UK with two models in the 10 best-sellers for the 2019-2022 period, namely Ford Puma Titanium (15.7% up from 2019) and Ford Kuga Zetec (24% up from 2019). The other manufacturer with two entries on the list is South Korea's Kia. The price for the basic Kia Sportage 130bhp model also increased in 2022 to £19,608.33 (up 20%). Interestingly, Kia New Niro Hybrid can be purchased for £20,712, an increase of only 4.3% from the previous generation.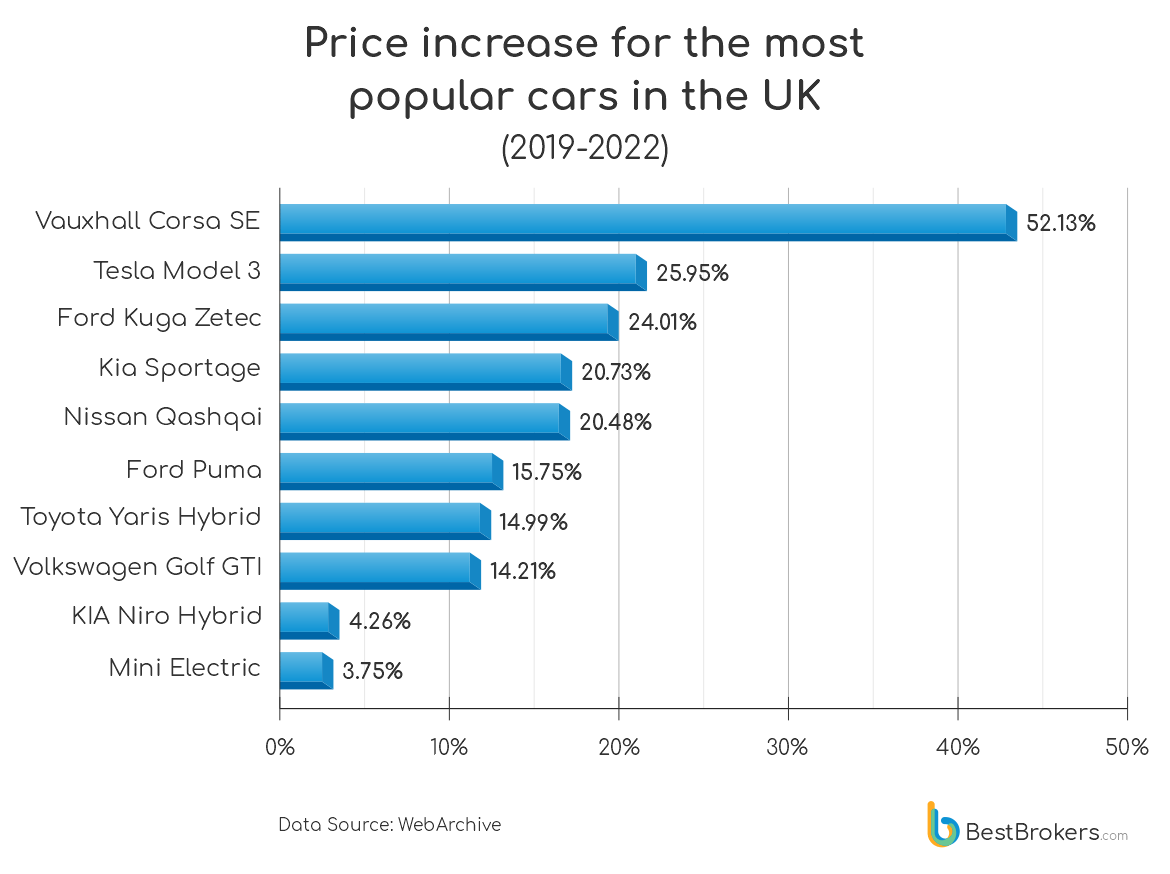 "While the prices of the best selling cars surged by up to 22.2% over a period of 3 years in the US, top sellers in the UK are up way more – up to over 52% in 2022. This can be justified by a number of factors including surging inflation due to energy supply concerns, chip shortage and the conflict in Ukraine."