US e-commerce continued expanding in 2021, as the economy and, more specifically, travel industry started recovering from the impact of the COVID-19 pandemic. The total value of US e-commerce transactions grew 10% year-on-year in 2021, while the segment is expected to expand at a compound annual growth rate of 11% through 2025, more than twice the rate of Point Of Sale (POS) growth.
According to data analyzed by BestBrokers, based on The Global Payments Report, 51% of all e-commerce purchases in the US in 2021 were processed through credit and debit cards.
Credit Cards remained as the top payment method among US e-commerce consumers, accounting for 30.2% of total e-commerce transactions in 2021. Debit Cards accounted for an additional 21% of the total US e-commerce spending, according to data, collected by McKinsey, World Bank and IMF.
Over the past five years, the share of Credit Cards in US e-commerce seemed to have reached a peak of 33% in 2019.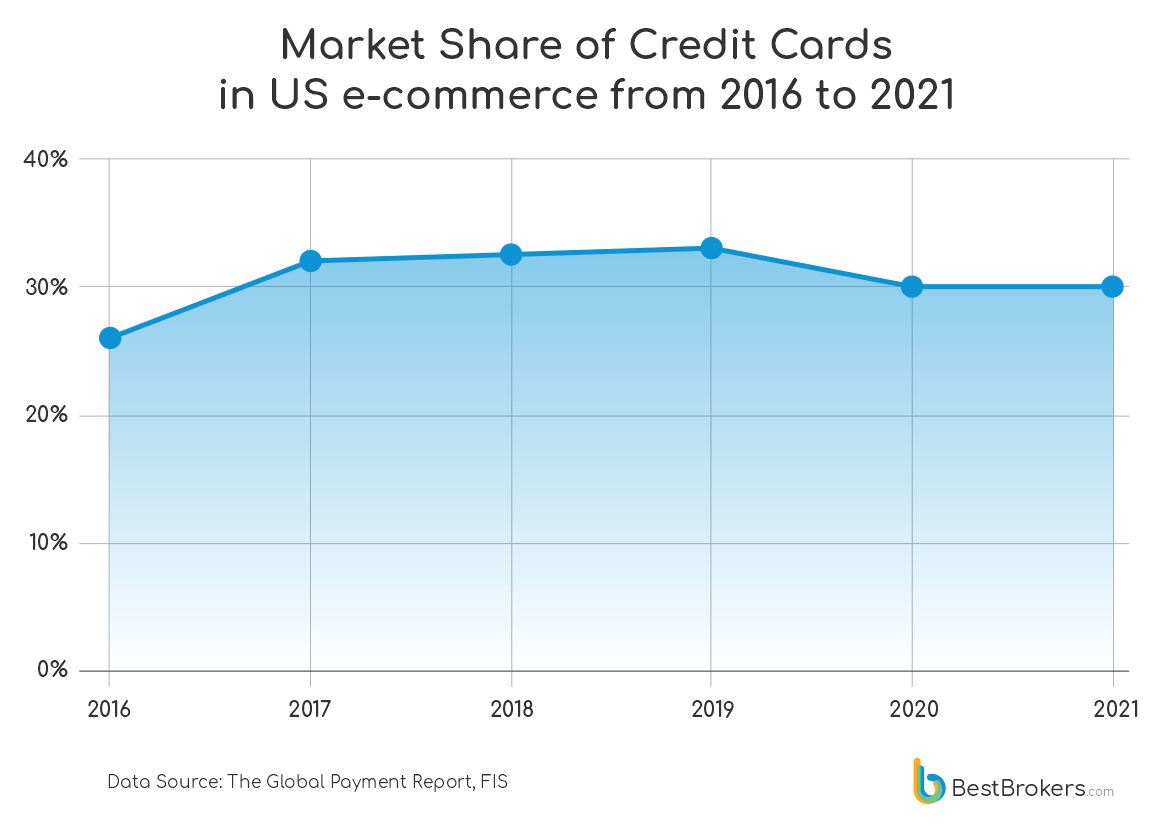 "The share of Credit Cards in US e-commerce transactions is projected to decrease to about 27% through 2025 due to a rising share of mobile/digital wallets and other methods such as Buy Now, Pay Later (BNPL) schemes. Still, Credit Card absolute transaction value is expected to increase steadily through 2025,"
The share of Debit Cards in US e-commerce rose from 16% in 2016 to 21% in 2021, but that share is expected to decrease to about 20% by 2025.
Industry observers believe that mobile/digital wallets will see further growth in the upcoming years, with their US e-commerce share probably expanding from 30% in 2021 to more than 42% by 2025. It is very likely that digital wallets will become the leading payment option among US e-com consumers in 2022.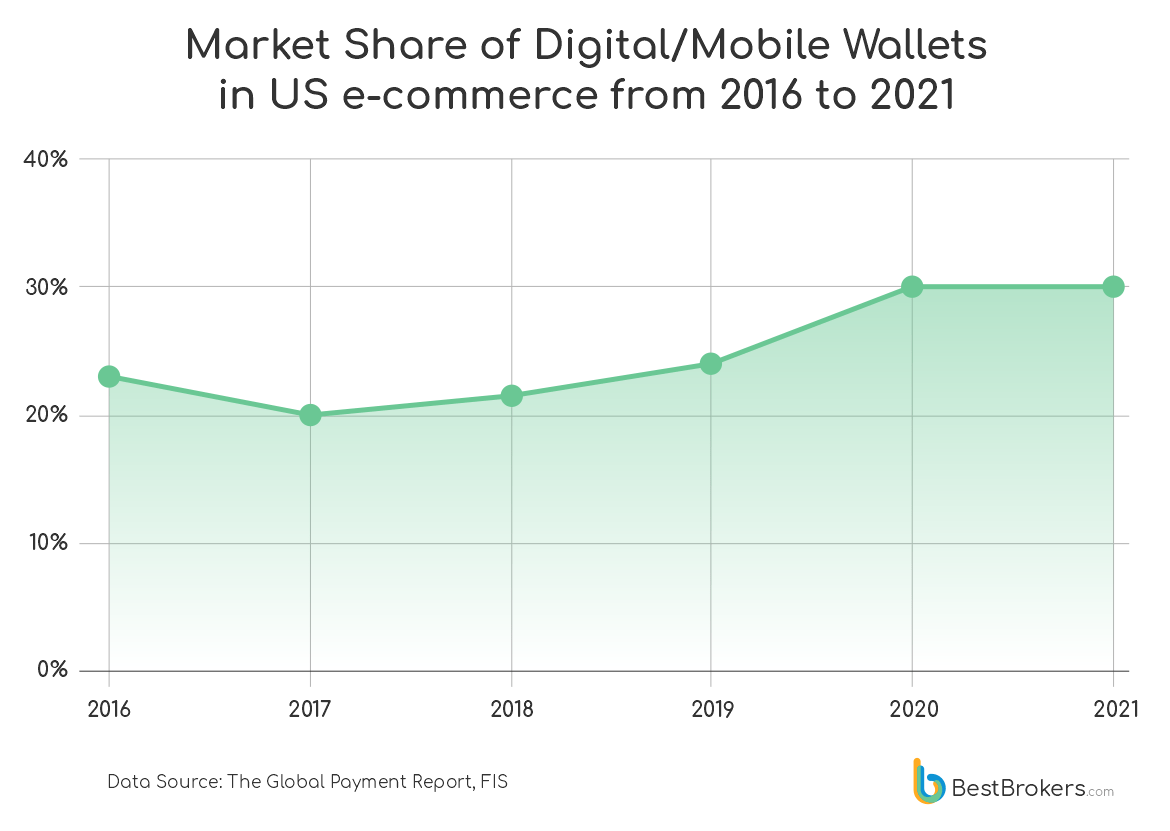 Meanwhile, Buy Now Pay Later (BNPL) payment schemes continued to grow substantially not only in the US, but also globally. In the US particularly, BNPL e-com share increased from 1% in 2019 to 4% in 2021. What is more, it is largely expected to more than double its amount, surpassing 9% (or almost $180 billion) by 2025, as competition on this front continues to heat up.
Notable BNPL companies include Klarna, Sezzle, PayPal Credit, Zip, Afterpay and Affirm. Let us not forget Apple Inc as well, as it announced its entry into the BNPL industry in June. This alone may be a good reason to expect that BNPL as a payment method may further expand its US e-com share in the upcoming years.
And finally, bank transfer, a crucial component of US e-commerce, will probably see a declining share in total e-com transactions – from 8% in 2021 to about 6% by 2025.